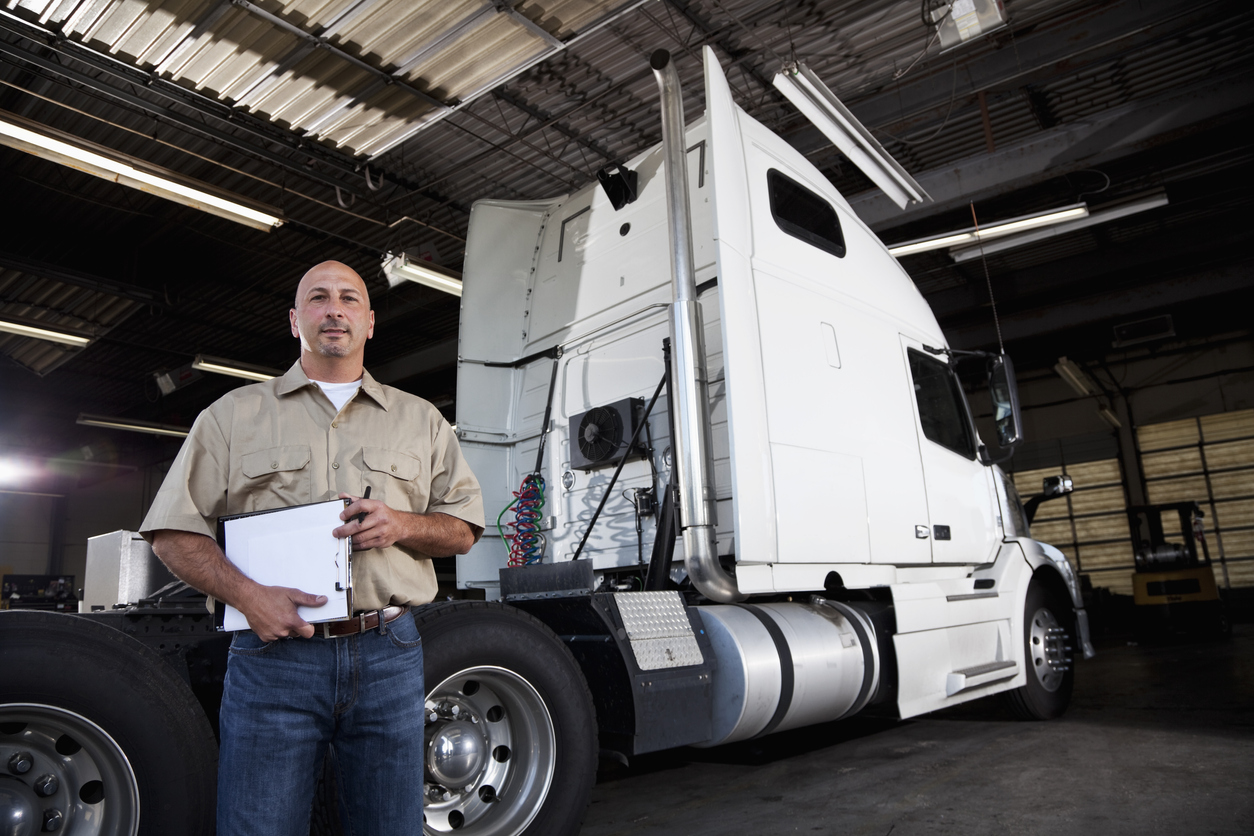 For truckers, your rig is your livelihood. When your truck is down, you're losing money. This is the biggest reason why it's vitally important for truckers to know the repair red flags.
While your truck should be kept on a strict maintenance schedule, it can be easy to miss these small signs that can lead to big trouble down the road.
Going downhill is more difficult.
Does navigating down a long hill make you more nervous than it used to? If so, you should have your engine brake checked right away. Because of the immense amount of wear and tear, your truck could have easily lost cylinder compression.
Your fuel economy dropped.
If you've noticed that you're starting to spend more than usual when you fill up, this could be a sign that it's time for repairs. Reduced fuel economy often means that the injectors are worn or damaged.
Shifting gears is difficult.
You should never have trouble getting your truck to shift into gear. If you're getting hesitation, jerking or grinding when you shift, you need to go in for repairs right away. Your transmission is likely in trouble, and you don't want to break down mid-haul.
Your doors or locks are stiff.
This is an especially important thing to pay attention to for Canadian truckers because of the long and tough winters. Moisture can seep into locks, hinges and seals and wreak havoc. If your doors, locks and engine hood aren't easy to operate, you should see a professional for help.
Your truck doesn't take turns as smoothly.
If you're having to suddenly be more careful about making turns or navigating bridges, it's time to go to the repair shop. This is usually a sign that your tires need replacing, and is not something you want to wait on. Truck tires bear the brunt of your long hours on the road, so it's always better to replace them as soon as you see or feel a drop in stability.
The truck exhaust has changed colour.
This one isn't always easy to see, but you should pay attention to your truck's exhaust. If you notice it has turned black or blue, get to the repair shop ASAP. This is a sign that something isn't right in your engine.
Stay Vigilant to Stay Driving
It can be easy to ignore issues that appear small until the next scheduled maintenance, but this can cost you time, money and headache in the long run. If you notice any of these signs, you should take action immediately. If you need assistance in this area, don't hesitate to contact us at ROJ Truck and Trailer Repair.